Moderator: AWolf2B
Emeritus Staff
Posts: 2057
Joined: Wed May 07, 2003 10:09 pm
November Challenge Goal: 0
November Challenge Type: frames
November Challenge Progress: 0
Location: USA
Contact:
Killian picked up some VHS(s? VHSes?) a few days ago, and Night Breed was one of them. Can't believe I hadn't even heard of it. Clive Barker man, and the guy who worked on the extremely creepy (two creepy for me) Dead Ringers got in on the action too. Good old fashioned monster movie. :D I'm only sad that there wasn't a sequel.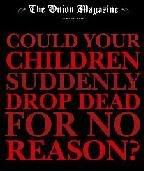 ---
Emeritus Staff
Posts: 26
Joined: Sat Apr 12, 2008 1:14 am
November Challenge Goal: 0
November Challenge Type: frames
November Challenge Progress: 0
Location: In another Reality
Contact:
---